Best Non-Toxic Household Cleaning Products
Keep your space clean without all the extra junk! Using safe and natural products in our homes is important for our health. Most commercial cleaning products on store shelves today have tons of chemicals and toxins that have been shown to cause many health issues. There are also lots of companies that claim their products are "natural", but since that is not a term that is regulated it is easy for companies to be dishonest about what is really all in the bottle. This is a small list of products we have put together that meet higher standards of transparency so that you can keep your home clean while avoiding the questionable ingredients.
Dropps Laundry Detergent Pods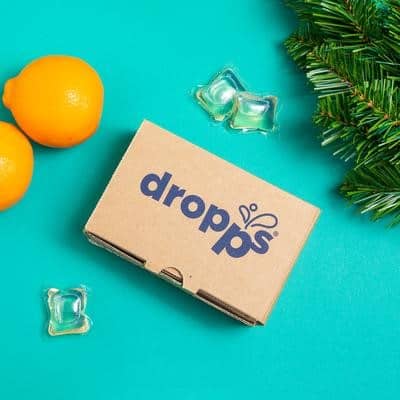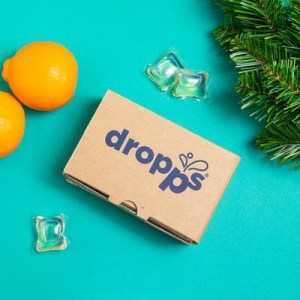 Dropps is a company that makes laundry and dish soaps that come in single pods. The pods are made of a water-soluble film that dissolves in the washer, and the soap is made of plant-based non-toxic ingredients! A lot of soaps on the market contain chemicals that contaminate our water and are not good for the environment.
Dropps is very transparent about the ingredients they use and the impact of their products. Their pods are so easy to use and will keep your clothes smelling fresh and clean without all the toxins.
Babyganics All-Purpose Surface Wipes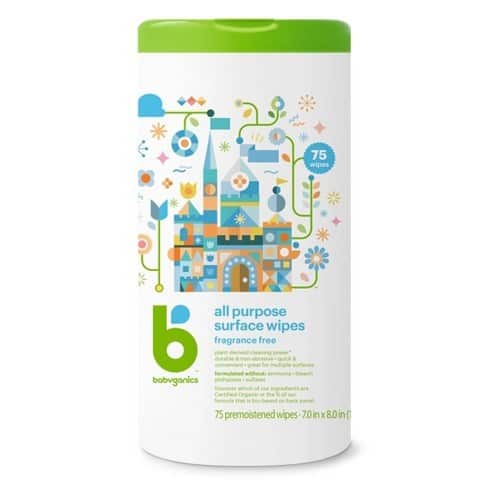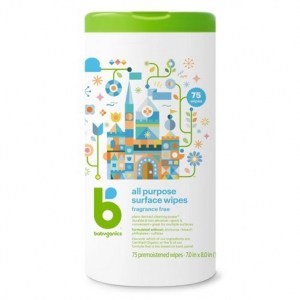 These surface wipes are highly effective but also very safe for people of all ages. Babyganics is always working towards creating great products that work well but are gentle on the skin. These all-purpose wipes are great for just about any mess. Most other wipes out there are scented with "fragrance" and different perfumes. This is where companies tend to hide ingredients that can trigger allergies or disrupt the immune system.
Babyganics has many products that are fragrance-free, so you can feel good about using these around your baby and family.
Viren Apothecary Bowl Bombs, Scour Powder, and Crystal-Clear Glass & Mirror Polish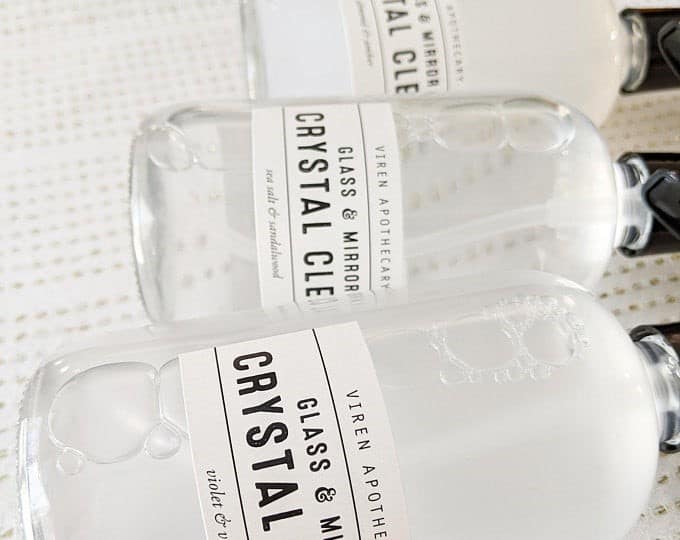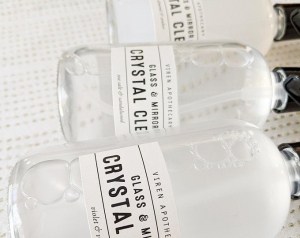 Viren Apothecary is a small business based out of Oconomowoc, Wisconsin. They create handmade highly concentrated cleaning and personal care products. Most of the ingredients they use are plant-derived, but one thing their products do not contain is vinegar! Due to its acidic properties, many people use vinegar in homemade cleaning concoctions, but it can leave behind a strong smelly odor. Viren set out to create a new standard for small-batch cleaners that work well but also smell amazing. The products also do not contain phthalates, parabens, bleach, or ammonia, all of which can be harmful to your skin and endocrine system. Many of their products are also available in a refillable glass spray bottle or container, which takes plastic waste out of the equation. Our three favorites from Viren are the toilet bowl bombs, scour powder scrub, and glass and mirror cleaner.
Branch Basics Products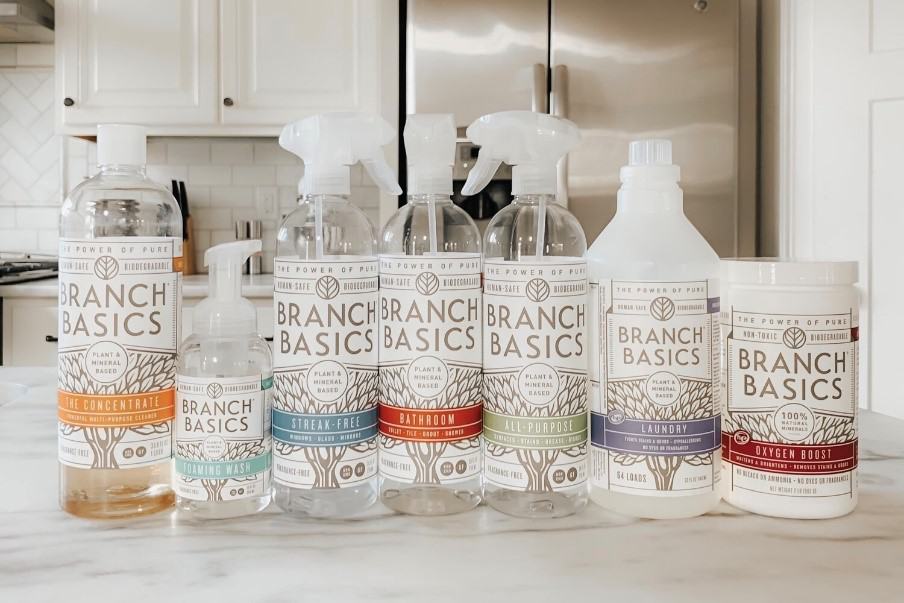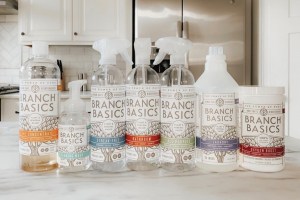 Branch Basics is a company that offers many different cleaning solutions that are plant-based, affordable, and sustainable. Their products are unique because they are made from concentrates that you mix yourself when you are ready to refill the bottle! All you do is fill your bottle with water, then add in the soap or concentrate, and then shake it all together to create your cleaning solution. Branch Basics believes so strongly in having safer products that they have a whole part of their website dedicated to helping you improve the air quality in your home by getting rid of products that can be harmful to your health. Their line includes everything you need for your laundry, kitchen, and bathroom.
Common Good Dish Soap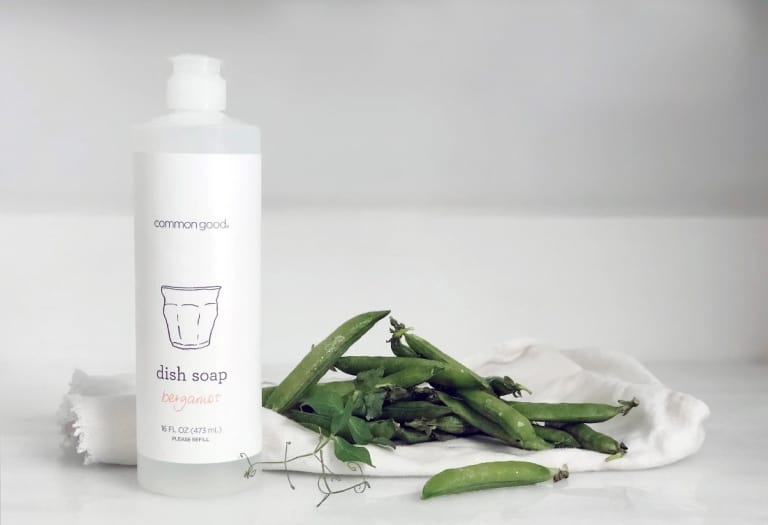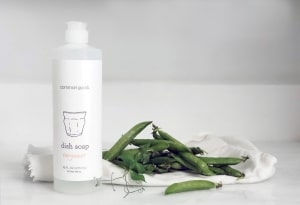 Do your hands feel extremely dry, cracked, or irritated after washing the dishes? It may be the dish soap you are using. Typical commercial dish soaps such as Dawn are loaded with harsh chemicals and stripping ingredients. Common Good dish soap is a great alternative that is more natural and gentler on the skin. This soap is scented with essential oils instead of fragrance, and it does not contain sulfates, phthalates, or parabens. It has the cleaning power to get your dishes sparkling but it is gentle enough to not irritate your skin while doing them.
Have questions about the current products you use? Check out EWG's Database! They have tons of guides and information for you!